DORSET PLAYERS OFFER TWO HOLIDAY SHOWS
 "The Best Christmas Pageant Ever"
 A charming stage rendering of Barbara Robinson's children's classic.                  Performances are December 4 and 11 at 7:30 pm and December 5, 6, 12 and 13 at 2 pm
The Herdman kids, the nastiest urchins imaginable, for whom swiping another kid's Twinkies is simply tasty fun, have taken this year's Christmas pageant by storm.  When the story of the Nativity is read to them, however, the Herdman brats are genuinely moved, and in the end, against all odds, the production becomes the best Christmas pageant ever.  In the meantime, of course, all heck breaks loose!
Director Kevin O'Toole and Musical Director Michael Gallagher have marshaled a talented cast of 30 adults and children from seven different nearby towns.
Playing Grace Bradley is Natalie Philpot Pergamon and Patrick Zilkha, who portrays her spouse, Bob. Livia Barclay and Reed Brown, as daughter, Beth, and son, Charlie round out the Bradley Family.  The Herdman clan are played by Aidan Vogel (Ralph), Max Jacob and Erin Norton (Leroy and Claudette), George Zilkha (Ollie), Anastasia Koutrakos (Gladys), and Zoe Grigsby (Imogene).  The redoubtable Mrs. Armstrong is being portrayed by long-time Dorset resident Judy Barrows, who is making her theatrical debut.
Tickets are $15.00 for adults, and $9.00 for  ages 6 through 17.  Children 5 years and under will be admitted free when accompanied by an adult.  For tickets, call 802-867-5570 or 802-867-5777.  Tickets also are available online at www.dorsetplayers.org.
"A Christmas Carol: Readers Style"
Shakespeare on Main Street present this timeless holiday classic in intimate Readers Theatre style Performances are Saturday, Dec 19 at 7:30 pm and Sunday, Dec 20 at 2 pm
Charles Dickens explores the morality of the love of money over the love of family and people. Scrooge sees the way his life has slipped into a basically unhappy and lonely old age where he has lost the possibility of love and friendship. This holiday masterwork is a story of compassion, forgiveness and redemption.
Director Gary Meitrott adapts Readers Theater to include costuming and movement by the actors, adding a dramatic element to the performance. With simple, yet elegant, Victorian furniture and costuming, five actors bring all of the characters to life using Dickens' original words.
The cast features Martin Bones, Jonathan White, Meg Wood, Lawrence Zupan and Zachary Zupan.
Tickets: $15 Adults, $13 Members, $9 Youth 18 & Under.  For tickets, call 802-867-5570 or 802-867-5777.  Tickets also are available online at www.dorsetplayers.org.
Our 88th Season of Plays!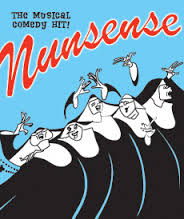 Nunsense is a hilarious talent show staged by five survivors at the Little Sisters of Hoboken nunnery, the rest of the sisterhood having succumbed to botulism after eating vichyssoise prepared by Sister Julia, Child of God. The remaining "Little Hobos" parade their talents at a variety show staged to raise funds so that the last four of the dearly departed can be buried.  Performances are October 9-11 and 16-18, 2015   Click here to read review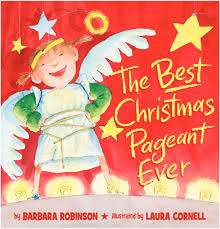 Best Christmas Pageant Ever tells the story of Imogene, Claude, Ralph, Leroy, Ollie, and Gladys, six delinquent children surnamed Herdman who engage in misfit behavior for their age such as smoking, drinking jug wine, and shoplifting. They go to church for the first time after being told that the church offers snacks. Despite protests from other church members, they are given roles in the Sunday School's Christmas play, in which they tell the Christmas Story in a nonconventional fashion.  Performances are December 4-6 and 11-13, 2015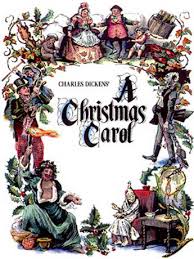 A Christmas Carol in dramatic Readers Theatre style is presented by Shakespeare on Main Street.  A novella that tells the story of bitter, old miser Ebenezer Scrooge and his transformation resulting from supernatural visits by Jacob Marley and the Ghosts of Christmases Past, Present, and Yet to Come. Performance are December 19-20, 2015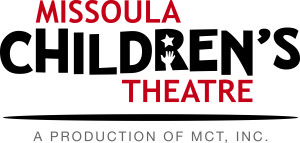 Every year Dorset Players invites MCT for a week-long residency to work with local children to help develop talent, broaden horizons and encourage teamwork and responsibility in young people. What we end up with is a staged production starring 50-60 local school age children in a full-scale musical. This year's production will be Peter and Wendy.  The week long program is scheduled for January 18-23, 2016.
Play It Again, Sam is about a film critic depressed over his wife's abandonment, who places himself in a film fantasy life where he is coached by his hero, Humphrey Bogart. Performances are March 4-6 and 11-13, 2016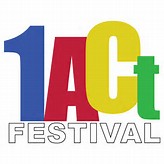 Each year, the Dorset Players offers its members an opportunity to try their hand at directing or acting without committing themselves to a "big" production.    Check back to see which one act plays have been chosen for our 13th Annual One-Act Festival in April. Performances are April 1-3, 2016

August: Osage County is a look at the lives of the strong-willed women of the Weston family, whose paths have diverged until a family crisis brings them back to the Oklahoma house they grew up in, and to the dysfunctional woman who raised them.  Performances May 20-22, 27-29, 2016